Is that person you're chatting with online really who they say they are? Does that one-of-a-kind collectible for sale on eBay look legitimate? Is that adorable puppy for sale on Facebook even real? Sometimes it can be hard to tell. Luckily, a reverse image search can help you investigate.
Reasons to Run a Reverse Image Search
A reverse image search allows you to upload a photo to a search engine—like Google—and check it against every photo across the internet. But why is this tool useful?
If you're searching online for love, an apartment, a pet, or an antique, it's important to be wary of scammers who use fake photos in an attempt to steal your money. Oftentimes, the original poster doesn't even know their photo is being used for a scam. By running the photos through a reverse image search you can see if the photo is being used on other sites by other people. If a ton of results come up, that's an unmistakable sign that something isn't right.
So, let's get into it.
How to Reverse Image Search on a Desktop
Performing a reverse image search is a piece of cake on your computer. Simply, type 'images.google.com' into your browser and click on the camera icon.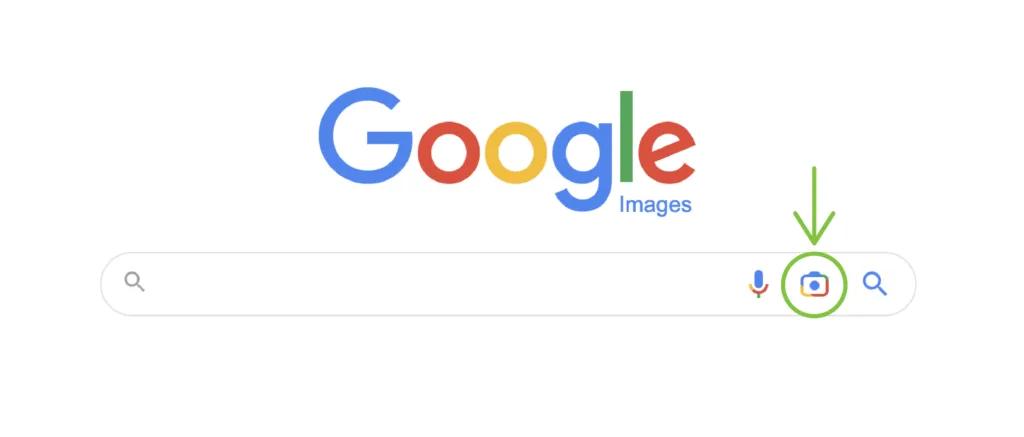 For your next step, you have a few options. You can either paste an image link, upload an image from your computer, or drag an image from your desktop or another window.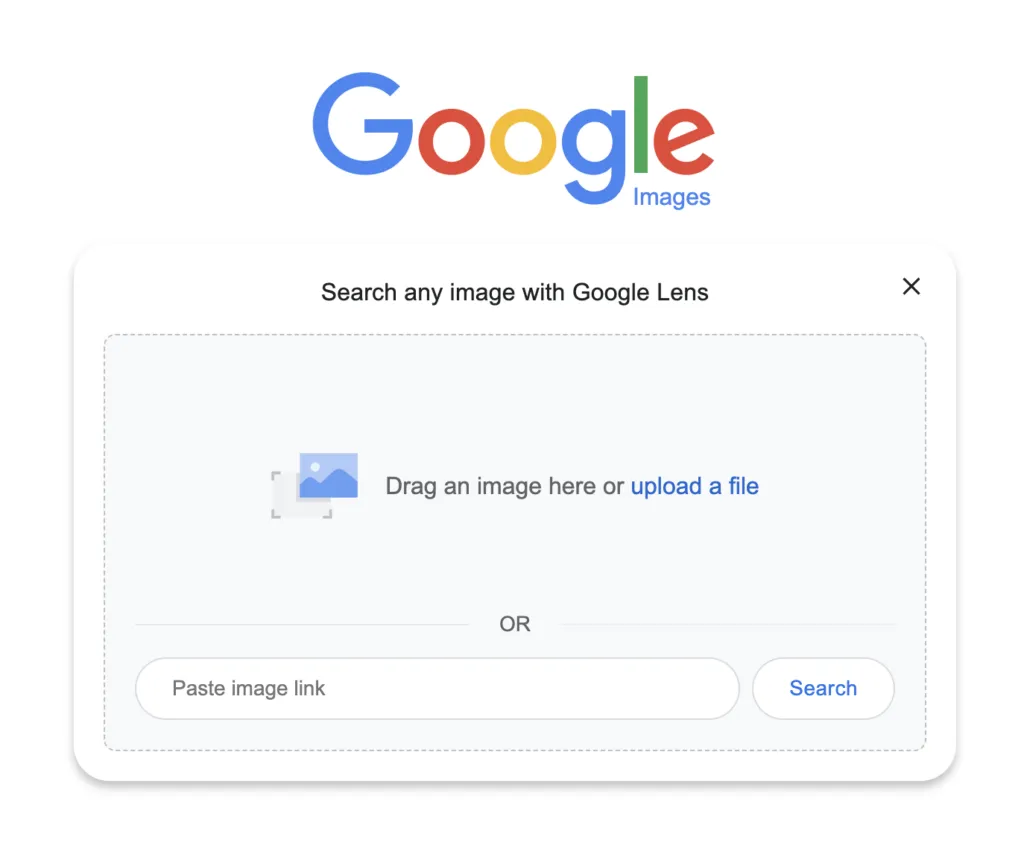 How to Reverse Image Search on a Mobile Device or Tablet
Performing a reverse image search on a mobile device or tablet takes a few more steps, but is still fairly easy to execute.
When you go to images.google.com on a mobile browser—whether you're using Google or Safari—the camera icon doesn't appear in the search bar. To access it, you'll need to request the desktop site on your smartphone or tablet.
In Chrome, click on the three-dot menu. Depending on what device you are using, you will find it at the top or the bottom of the screen. From the menu, select 'Request Desktop Site' to load the desktop version.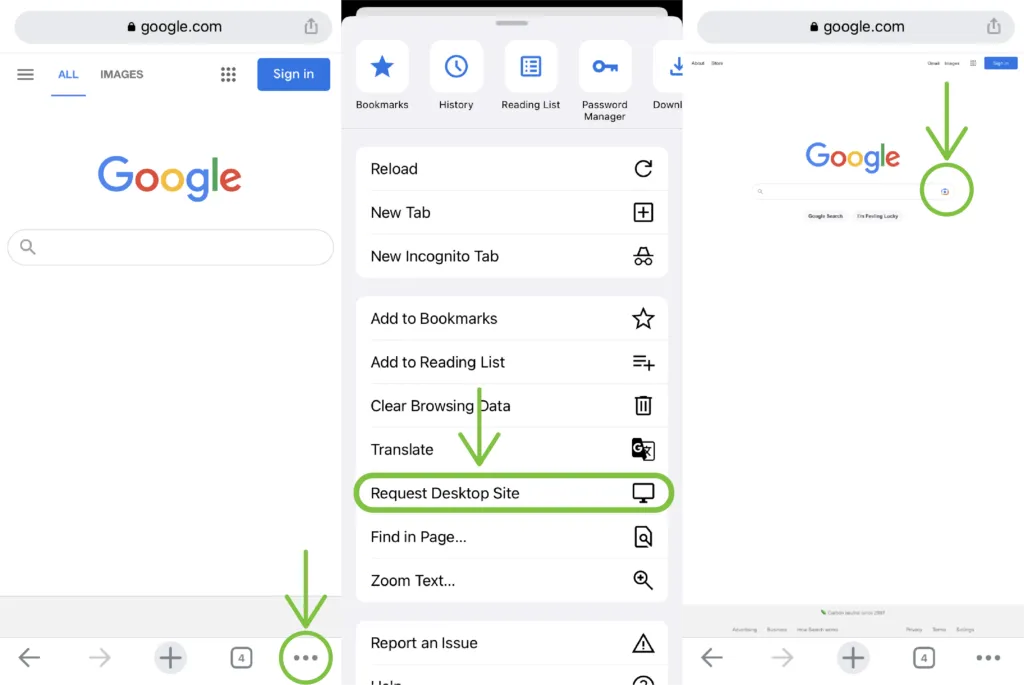 On Safari, look for the 'aA' icon in the address bar to access the menu. Then select the "Request Desktop Website" option.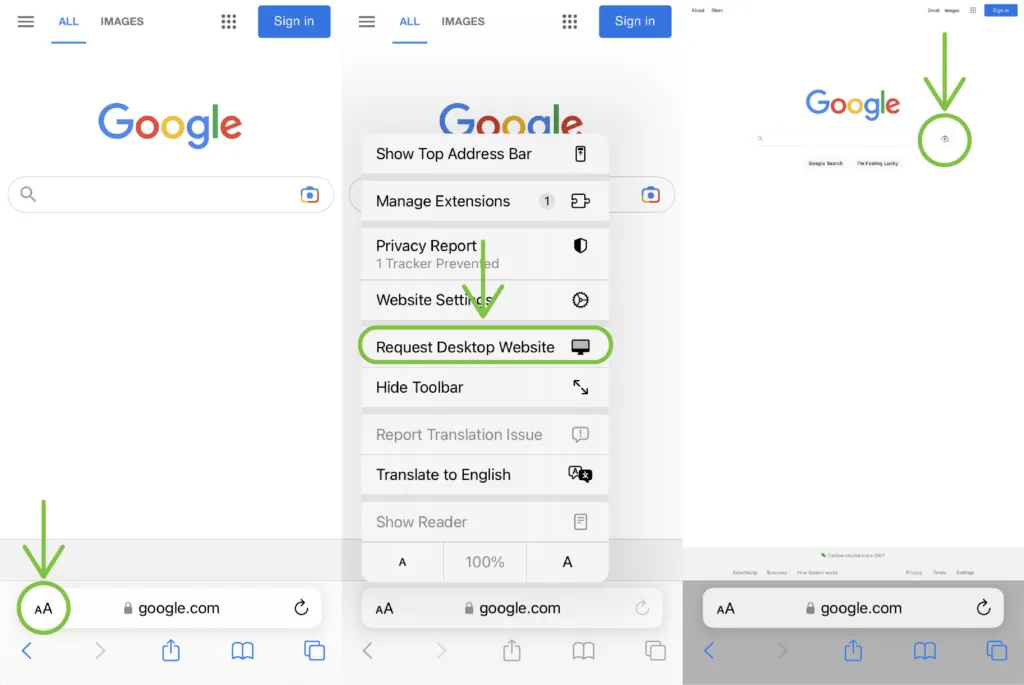 In both cases, the desktop version will load and will give you access to the camera icon. From there, you can follow the same steps as you would on a computer.
Key Takeaways
Reverse image search is a powerful tool to add to your scam detecting toolbox. It's a simple way to identify whether or not a photo has been altered or used in other places. If you find that the photo has been alerted or is appearing on a bunch of other sites, it's safe to assume that person is trying to deceive you and steal your money.